SmartInput Smartcard Reading Software
The SmartInput system allows you to integrate smartcards with existing legacy software such as library or leisure management systems. The software works in conjunction with a smartcard reader attached to your pc which emulates the behaviour of a barcode or magnetic stripe reader. When the smartcard is presented to the reader, Smart Input extracts the membership number from the smartcard and displays it on the existing back office management system input screen.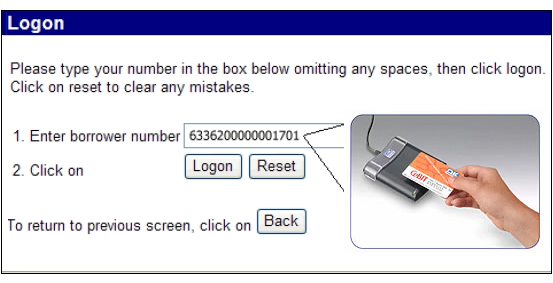 The optional smartcard usage logging feature captures card number and date/time each time a smartcard is presented to the reader to assist in the production of meaningful card usage reports.
The software supports all contactless card types including DESFire EV1 4k, DESFire EV1 8k, Mifare 1k, Mifare 4k and processor cards including the JCOP30 and 31.
The software is compatible with any PC/SC compliant USB card reader, such as the OmniKey range of dual-interface card readers.
When used in conjunction with the SmartConnect CMS a wealth of additional features are supported including:
Application based action lists and hotlists
Live card status check
Cardholder photograph pop-up
Cardholder additional information pop-up (including membership types, entitlements, emergency contact information)
Transaction processing
When used in conjunction with a SmartConnect Rewards-enabled CMS, the following features are supported:
Activity/attendance Recording
Points awarding
Live reward points display
Prize redemption